4Fun Wins Creative Child Award in 2 Categories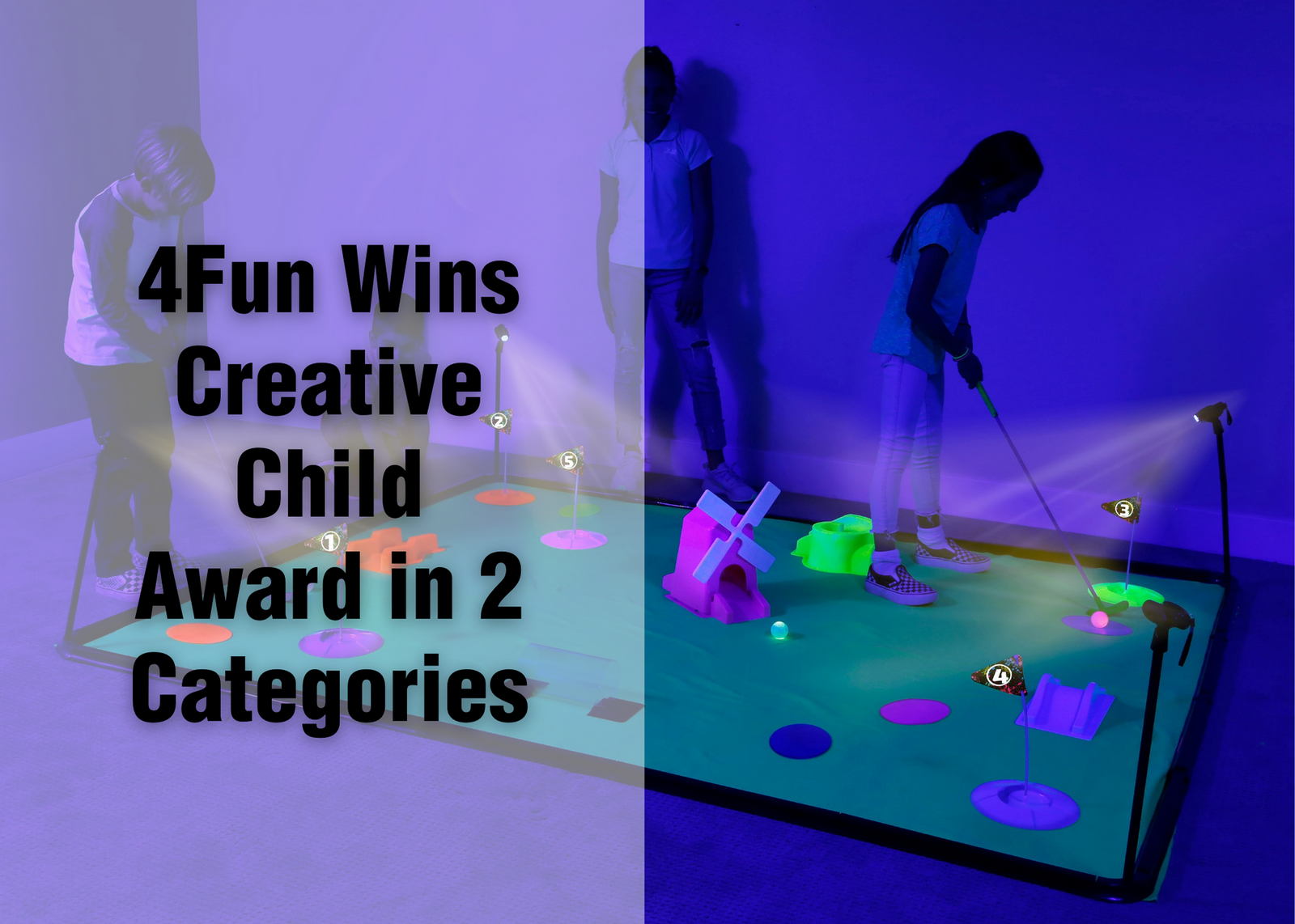 Creative Child is a national parenting magazine that provides resources on a monthly basis for parents seeking to nurture and expand their child's creativity. Creative Child looks for originality and spontaneity in products that allow children to explore and discover what creativity means to them. The awards program is unique in that all products are reviewed by moms, educators and professionals - AKA the very consumers that purchase these products!
In the 2020 Creative Child Awards Competition, 4Fun was recognized in 2 different categories for the 4Fun Cosmic Glow Golf!
In order to be sealed with a Creative Child Award, a product must exceed expectations for nurturing creativity and education in children and families. These awards can be seen as a distinguishing mark of desirability and - did we mention? The moms and the educators are the judges!
Our Winners
The Cosmic Glow Golf was awarded both 2020 Game of the Year and 2020 Creative Play of the Year.
2020 Game of the Year was award to the Cosmic Glow Golf for being the best active play game for kids! The judges backed up their selection with comments like "Well made, easy to assemble and so much fun!" and "I love that you can be creative and set up the obstacles different ways. Each game can be different and so much fun!".
2020 Creative Game of the Year is awarded to innovative games that stem from new and creative ideas. One mom said "I love how all of the pieces glow under the black lights. I highly recommend this game. It is so much fun!". One of the greatest features of this set is that it can be set up indoor or outdoor and be used in the light or the dark! So many different styles of game play!
Thank you!
We are so honored and appreciative to have been recognized by families under such exciting categories. We will carry these seals with pride and cannot wait to share more with our friends and fans about all of the fun and adventurous toys and games to come from the b4Adventure family of brands!
---