Trampoline Bounce Boards: Reinvent the Way You Bounce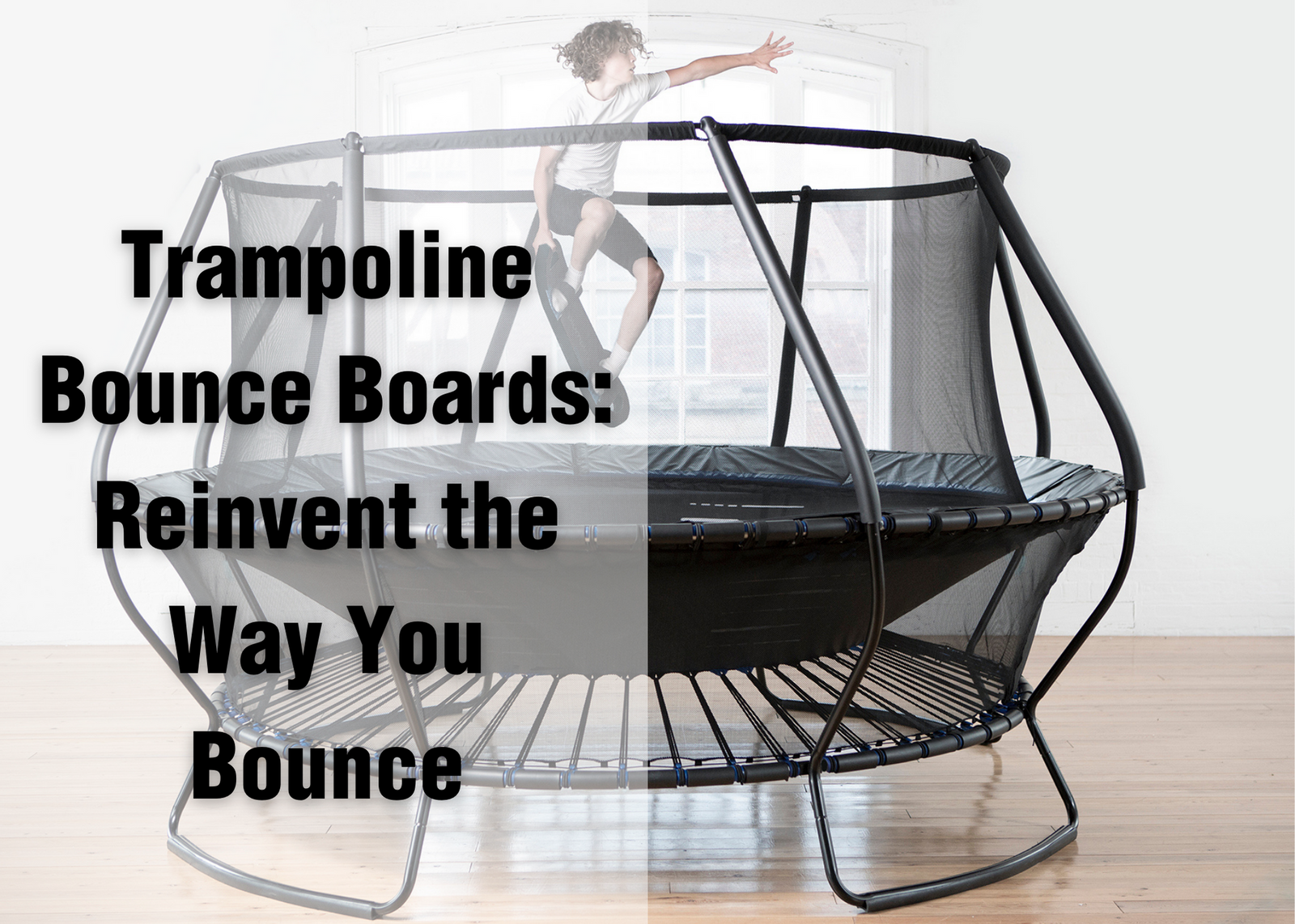 With the continuing rise of action sports such as gymnastics, ninja, snowboarding, skateboarding and more, the ways in which kids train, practice and learn are expanding. Coaches, athletes and parents alike are being drawn in by opportunities that provide a safe space to truly push the boundaries of safety and skill set. With so many trampoline parks, foam pits, virtual reality, simulation experiences and more, children are able to get comfortable trying a new trick or skill with a lessened worry of injuring themselves.
Once they are able to master a move within the comfort of training, they can truly bring their best game when it comes time to compete. The time will come to "wow" the spectators with their confidence showing through increasingly bold and difficult routines.
Plum Play, a European manufacturer of playsets and trampolines not only joined the movement, but leveled up the expectation of an at-home training space for athletes. The Plum BOWL Trampoline revolutionized the way we bounce with an innovative, free bound design. The BOWL features a curvilinear form, super silent FLX bungees, and of course, the bowl-shaped mat that maximizes form and function to provide the safest jumping environment for those little thrill-seekers.
In addition to the BOWL, Plum provided their Trampoline Bounce Board. It's a soft, foam board with secure velcro straps for feet that allows the snowboarders, skateboarders, surfers and anyone looking for a fun time to strap in and boost their skills to the next level. The trampoline bounce board provides a soft landing that brings a sense of comfort to anyone challenging their abilities.
So, who are bounce boards designed for? Anyone! You don't have to be a professional athlete, aspiring gymnast, or training for your next parkour event (although if you were, this is the set up for you). The Plum Trampoline Bounce Board is designed for users ages six and up..and up and up. There is no age limit on having fun!
You don't need any special kind of trampoline to use a bounce board either. Any regular backyard trampoline will do the trick. Just grab a board, hit the mat, secure your feet in the velcro straps and start jumping. Watch your skills, your confidence and your feet sky rocket as you get a feel for the board, the environment and who you were mean to be. Be YOU and be BOLD. The sky is your limit!
Shop our trampolines and bounce board selection!
Trampoline Bounce Board - Compatible with any trampoline!
Plum® 12ft Space Zone II Evolution Springsafe® Trampoline & Enclosure
---