6 Active Play Toys for 3-5 Year Olds' Holiday Gifts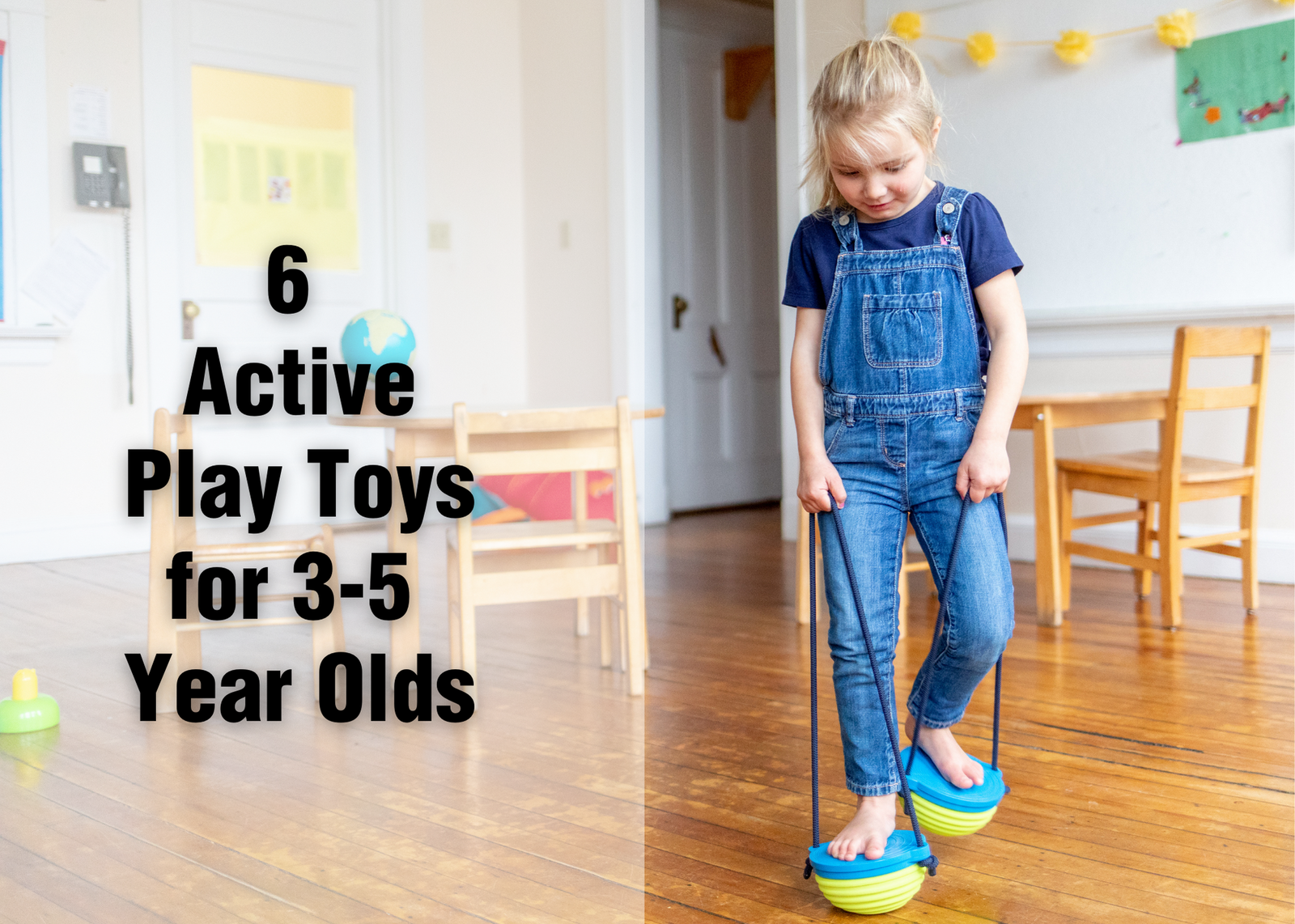 Toddlers are undoubtedly some of the most energetic humans on Earth! So when you're looking to add to their toy collection, having toys that can entertain them AND exert energy is ideal! Active play toys are the perfect (and most effective) way for them to combine creative play while getting those wiggles and giggles out!
As the 2021 holidays approach, we've put together the list below to help parents learn about Playzone-fit's most popular toys that are perfect for kids ages 3-5 years old.
1. Kidtrix Deluxe Doorway System
Think back on all of those extreme weather days that kept you indoors and stopped you from going to the playground. Wouldn't it have been nice to have an indoor swing set? Whether it's rainy outside, or parents just want to keep their kids moving while they make dinner, Kidtrix Doorway System is your solution so you can inspire active play each and every day at home!

This indoor swing set is installed in 5 minutes or less with a sturdy, metal doorway bar! Once installed, the kids can use the included swing, or add on the additional accessories: hammock and a monkey bar for fun and active play inside the home!

The best part? There is no hardware needed to set up the swing; just a compatible door frame! The entire install is as easy as 1-2-3. (1) Simply place 2 vice grips at the correct height, (2) insert the bar to extend across the doorway, and (3) hang the swing!
Wiggle Walkers are an effective way to teach kids ages 3 and older how to control their body as they wiggle and walk while balancing their body!
The ability to balance as a toddler does not come naturally, and takes a lot of core strength. The Wiggle Walkers is one of the more fun ways kids can walk around the house while practicing their balance and building core strength.
The best part? Since it is initially a challenge for most toddlers, they will amaze themselves as they get better and better; and learn to balance, walk and then run using these stilts!
This active play course will ignite their excitement as little friends compete with the Obstacle Race Set! This customizable set is the perfect activity to combine fitness and fun, and keep them moving to exert energy while building strength.

Kids can kick of the course bouncing on the hop balls, catch air as they leap over the hurdle, see how flexible they are while they limbo, practice their speed as they run through four agility rings and then race to the finish line.

This simple to set up course is an easy addition to their toy rotation to have something handy that encourages a little bit of friendly competition!
4. Balance Blox
This is the ultimate activity for the little adventurers in training. Kids will gain self-confidence and excitement after mastering the walk across each section without falling off of the Balance Blox slackline! As kids continue to build strength, they will improve their body control, concentration and gain greater self-confidence.
The Stepping Stones provide endless opportunities for paths of balance and fun. These lightweight, yet durable Stepping Stones are easy to set up and move around so kids can create a variety of stone paths themselves!

Stepping Stones build body control, motor skills and help develop concentration skills as different paths are created and mastered!
Kids are encouraged to write their own Stepping Stones story:
Ribbit! Hop your way across the pond on the lily pads.

Quick! The floor is lava! Leap across the stones to make it to the other side!
Skip your way through a safari! What animal foot prints can you find? (hint: The biggest is an elephant, and the smallest is a squirrel!)
What creative game can they come up with for this fun and challenging balancing activity for toddlers?!
The Musical Bell Stones will bring kids musical talents alive while keeping them active! Watch them jump from stone to stone as they try to make their own music.

Bell Stones encourage concentration as kids leap from one to another and listen for the different tunes. Watch as their creativity soars when they line up their stones like a bridge and walk across it into a magical and musical forest, or as they set them up in a circle and make their own song with the different tunes.
The quest to find the right toys for your kids can be a daunting one, but one we can help you with! If need any support trying to figure out which toys are right for your children and their age, please reach out to us on our contact page. 
---