Slackers Ninjaline Tops the Charts for Healthline Parenthood's 2021 Best of Awards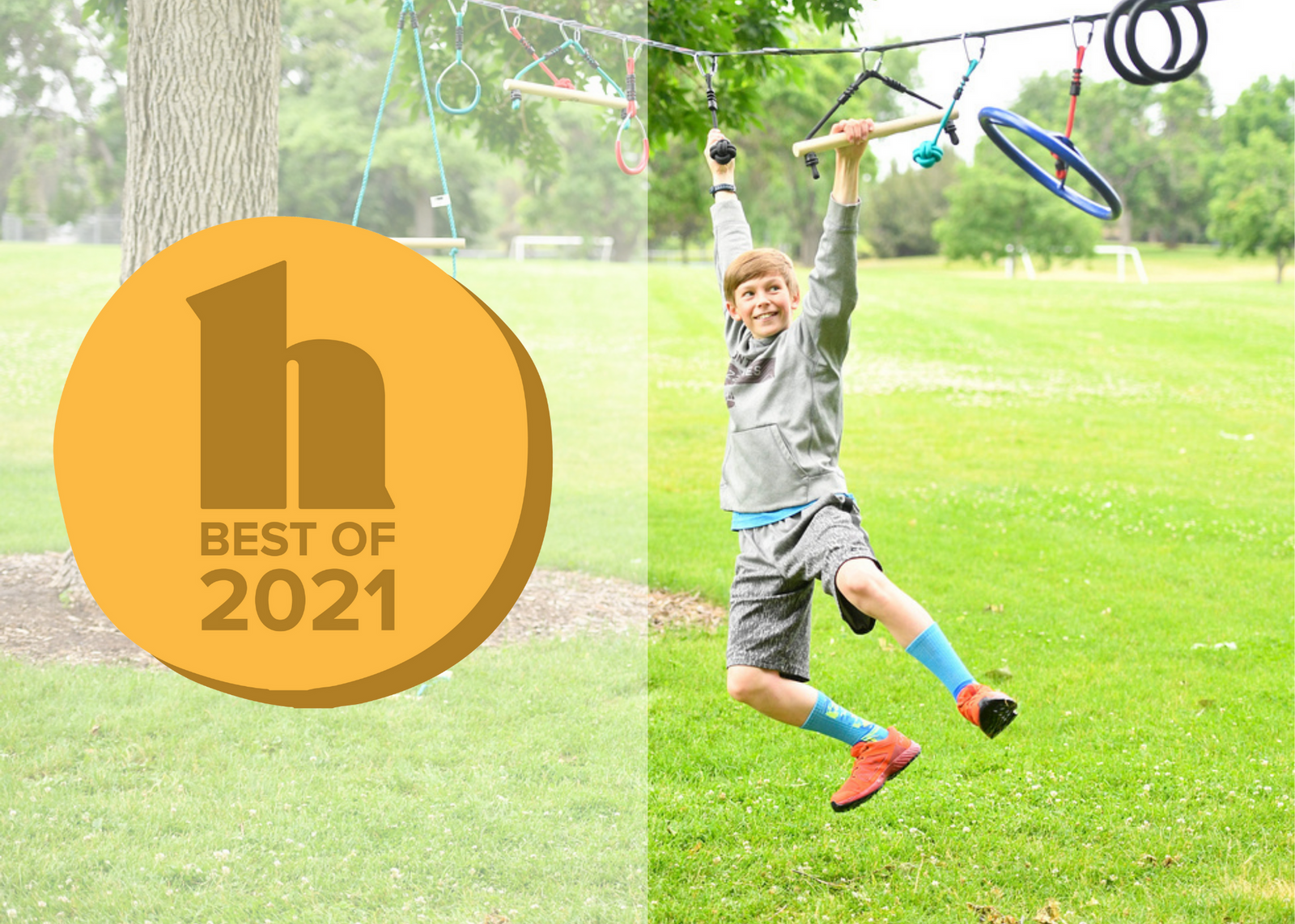 Healthline is a popular hub for all things health and wellness related. With articles, apps, community forums, review blogs and more, you can find information on just about anything health-related –mental, physical, emotional – you name it, Healthline will cover it.
The team at Healthline spends hours and days and weeks researching, fact checking and testing to ensure the information they are putting out there is reliable and trustworthy. That's why Slackers is honored to have been chosen for its 2021 Best Of Awards, in the Best for Bigger Kids category!
The Healthline Parenthood's Best Of Awards are a collection of "information and products you need to thrive" and "anything that helps us sleep longer, feel better, parent smarter or live happier" as written by the parents and writers themselves! The 2021 Awards were split into 13 different categories such as Best for Pregnancy, Best for Toddlers, Best for Travel – and our favorite that features the Slackers Ninjaline, Best for Bigger Kids!
Here is a look at what they had to say about the longtime best selling favorite backyard ninja course!
"Have fun playing (and training) as a real ninja with Slackers Ninjaline, an outdoor obstacle course that's awesome for active and adventurous kids. It's designed for kids ages 5 and up.

What we love: This year, the name of the game is keeping kids active at home. The Slackers Ninjaline offers plenty of options for active play without taking up a ton of space, or having to move a clunky yard toy every time you need to mow the lawn."
Slackers is dedicated every day to providing ways for kids to stay active in the outdoors. It is an honor to be recognized by such a distinguished organization and shared with such a large community of parents looking to lead their families in the direction of a healthy, active and adventurous lifestyle!

Keep kids playing outside, and shop all Slackers Ninjaline kits and obstacles now!
---