Playzone-Fit kidtrix Awarded Seal of Excellence for Active Play toys by Creative Child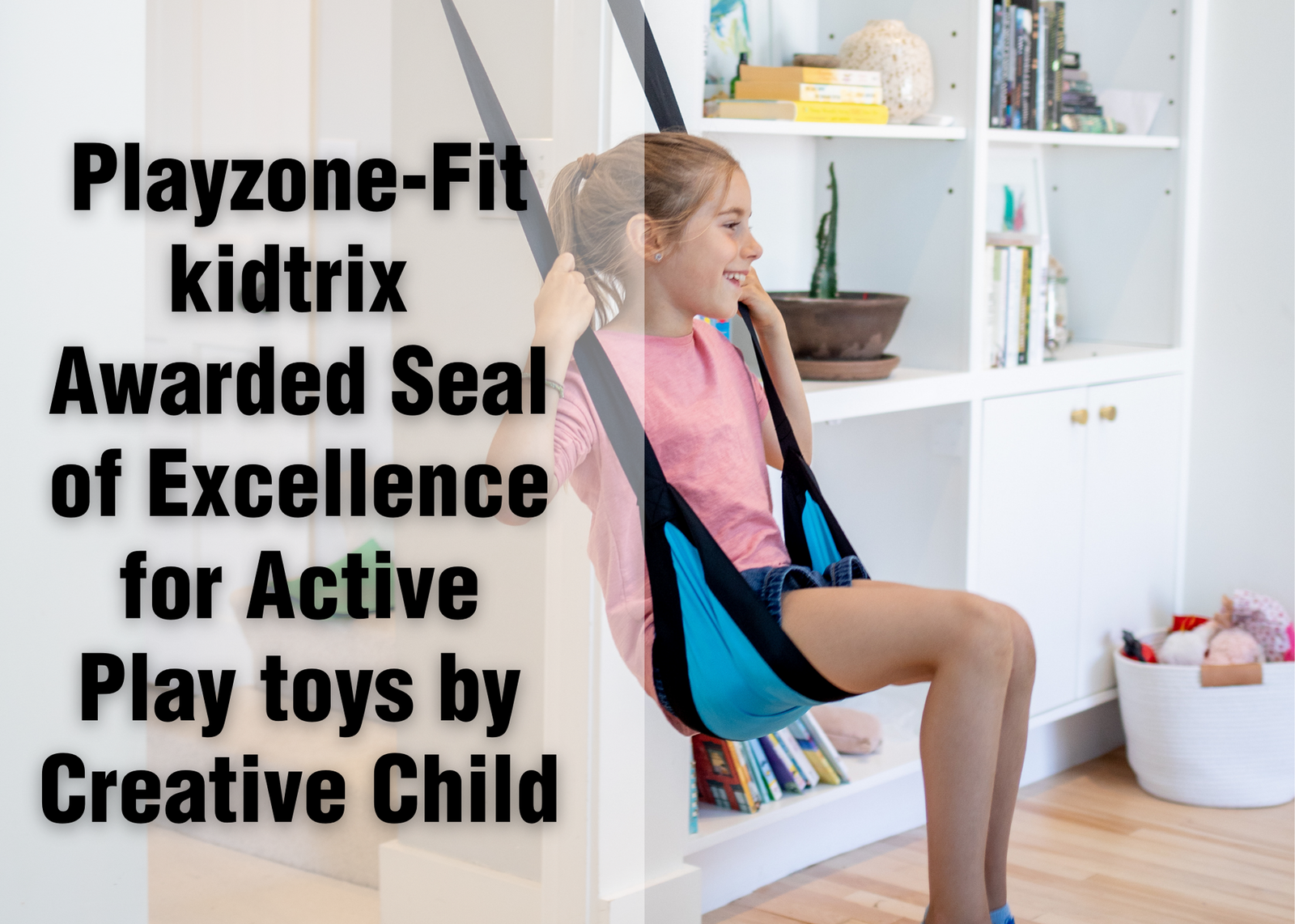 B4Adventure Takes Home 4 Creative Child Awards
Creative Child is a national parenting magazine that shares a monthly subscription of products, activities, programs and more that help foster creativity in children. The program focuses on originality and spontaneity in products that allow children to explore and discover their very own unique creativity and relies on the knowledge and experiences of moms, educators and professionals that test the products. In other words, the awards are presented by everyday consumers that use similar products!
In the 2021 awards competition, b4Adventure family of brands was recognized and awarded in 4 different categories, one being for our active play brand, Playzone-fit!
The Playzone-fit kidtrix Doorway Swing was chosen by Creative Child for the 2021 Seal of Excellence in the Indoor Active Play Category!
There is no arguing that this kid twist on a home gym is excellent, that's for sure. This low profile doorway bar is compatible with a mesh swing, a hammock and gym ring bar all designed by Playzone-fit. This indoor swing is the perfect solution for a rainy day, or any day you just can't find the time to take the kids to the park!
---