2021 Creative Child Game of the Year Goes to the 4fun Wacky Race Set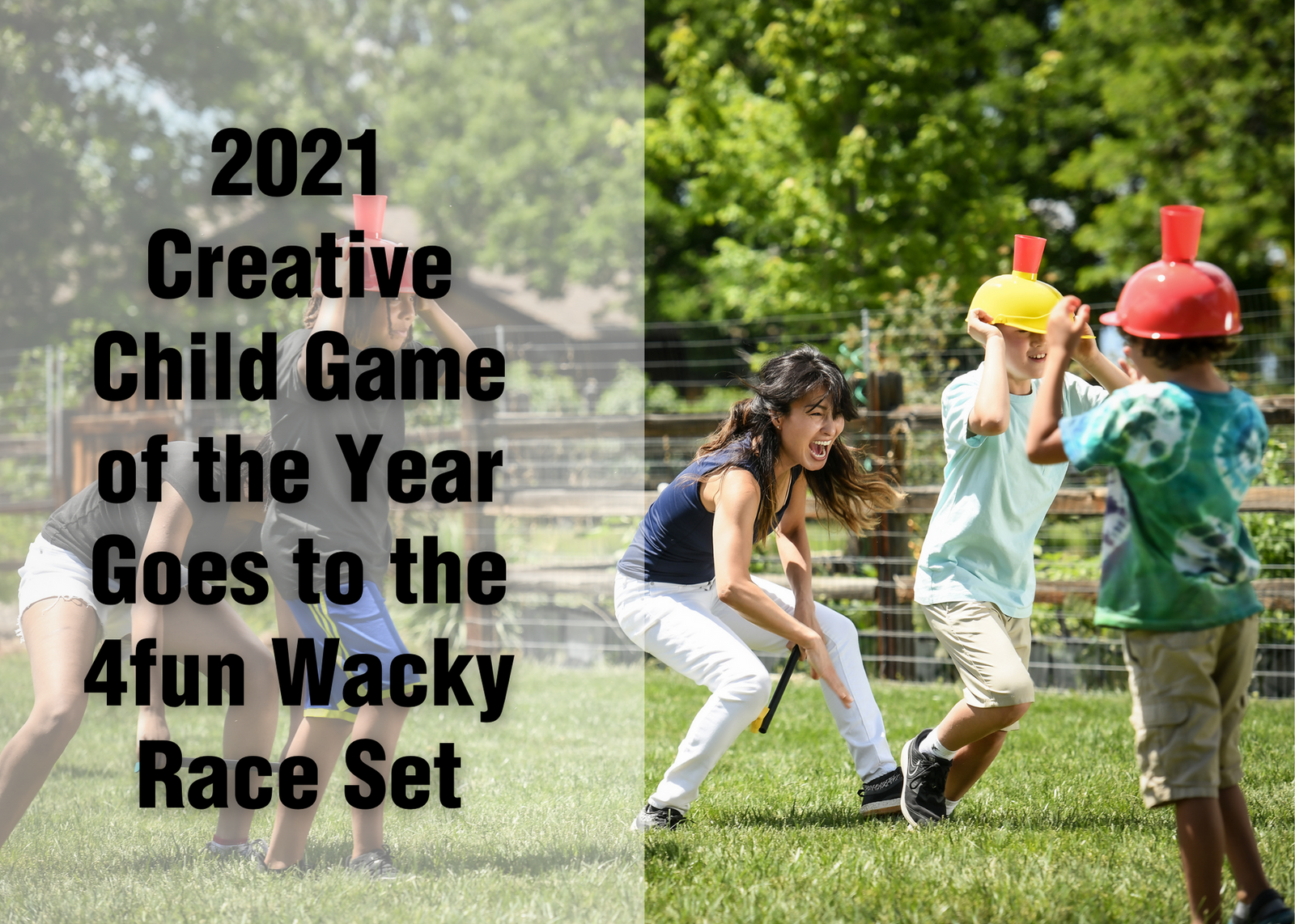 Creative Child is a national parenting magazine that shares a monthly subscription of products, activities, programs and more that help foster creativity in children. The program focuses on originality and spontaneity in products that allow children to explore and discover their very own unique creativity and relies on the knowledge and experiences of moms, educators and professionals that test the products. In other words, the awards are presented by everyday consumers that use similar products!
In the 2021 awards competition, b4Adventure family of brands was recognized and awarded in 4 different categories, which included one award for our newest brand, 4Fun. 4Fun is a collection of games for family and friends. Most of the games can be played indoor or outdoor, making them great for parties, to take to the beach, camping or even just every day use in your free time!
Winner Winner
One of the newest additions to the collection, the 4Fun Wacky Race Set, was awarded the 2021 Game of the Year Award under the Kids Action Play Games Category!
This family and friend obstacle course race set is fun, creative and well, pretty wacky! It includes six obstacles: two hop sacks, two inflatable balls, two water cup helmets, two elastic three-legged-race bands, two knee spacers and four wooden dowels. The Wacky Race set is designed for all ages, so the whole family can play. There is one rule that can't be broken – LAUGHING IS MANDATORY!
---