Fill Your Day with Sensory Play!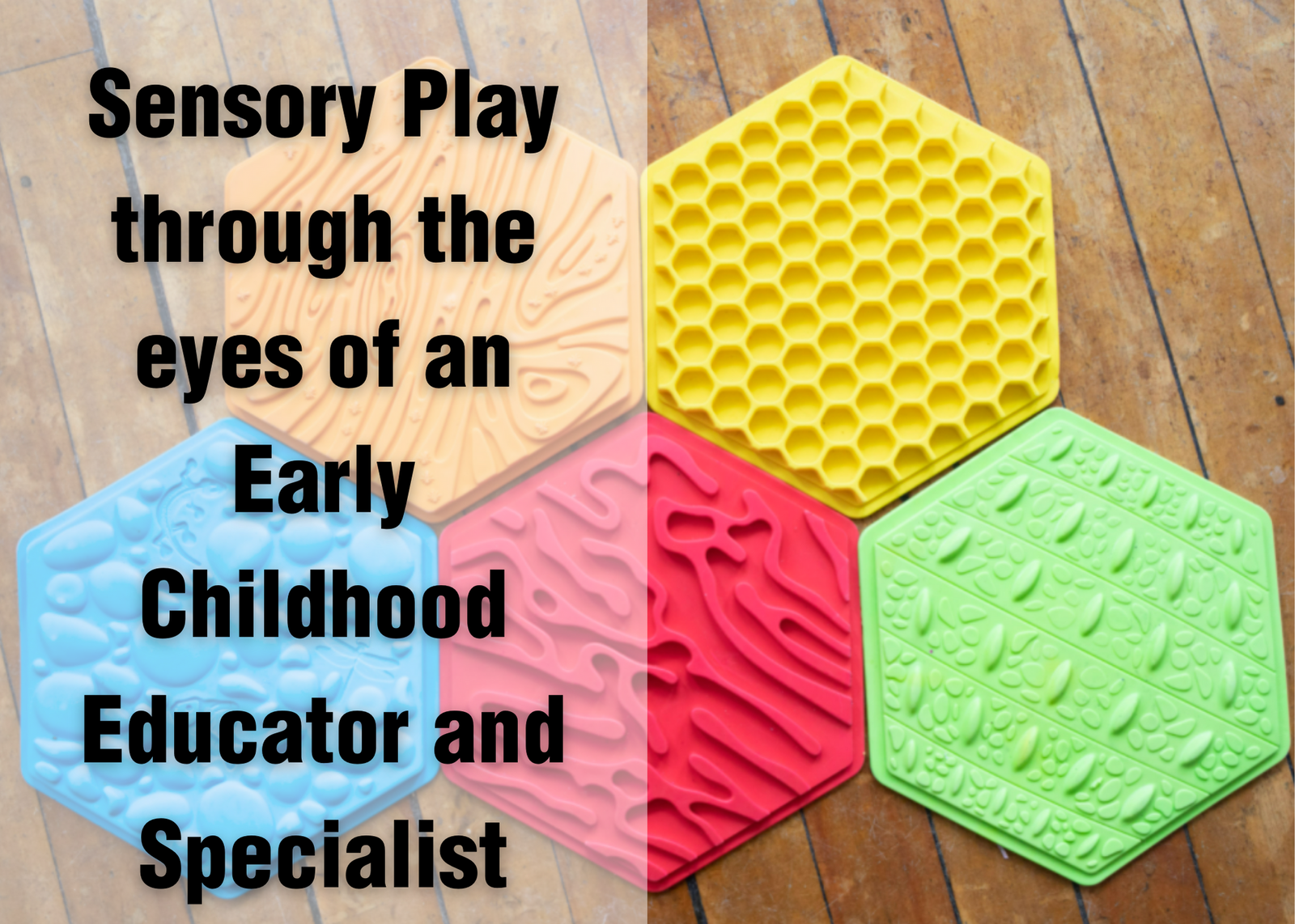 As an Early Childhood Educator and Specialist, I would highly recommend the Playzone-Fit Sensory Steps. But please make sure to take your child's shoes AND socks off! Sensory experiences are a critical aspect of childhood, and these experiences should not be limited to children's hands and fingers. In fact, sensory input through the feet is critical for proper growth and development.
The Sensory Steps encourage going barefoot. Walking barefoot strengthens the foot and ankle. Stepping on unfamiliar textures encourages sensory input which supports the nervous system. In addition, trying new experiences, even ones that feel different, will support our children's resilience. Some children are very hesitant to try a new experience. Once a child has experienced this new feeling and finds joy and awe from the Sensory Steps, being able to refer to a time that seemed new and uncomfortable and reminding a child of their success and positive experience will support your child to having a better attitude when facing new challenges.
Make the Sensory Steps into a game. Anyone want to play Lava Monster? You have never heard of it? I guarantee your child has and if not, just think about the childhood games you loved! Don't step on the cracks, carpet, whatever…. Only step on the Sensory Steps! In addition to the benefits of encouraging going barefoot, this wonderful toy allows for creative play through motor planning. Where should we put the next steps? How far apart should the steps be? Why? It may take a few times for the youngest child to gain confidence and comfort in walking on the different steps, so offering a hand or finger to help guide and reassure may be needed. Once your child loves this toy, here are a few tips to extend their sensory play.
Continue their sensory walk by filling old shoe boxes or Tupperware containers with various materials. For an outside sensory walk that could be a little messy, fill the containers with rocks, Styrofoam packing noodles, bubble wrap, flour, corn meal, grass, pinecones, crunchy leaves, sand, flower petals, clean water, soapy water, Legos, cotton balls, orbeez (water gel beads), pom poms, various ribbon or yarn, etc.
This experience is so fun to do, and the children will eventually find a texture that they want to explore further. Do not be surprised if this turns into a sensory bin where the child sits and explores the texture with their feet, toes as well as their tiny hands and fingers.
Tip from a teacher….place the water bin after the flour bin if you don't want a thick flour paste on your child's hands and feet.
Meet our Brand Ambassador Gina Geller!
Gina has been an Early Childhood Educator for over 20 years. She has been a Lead Teacher for every age and stage from 18 months to PreK. In addition, Gina has been a teacher educator speaking at many teacher training sessions and conferences. Gina thrived and absolutely loved being a Curriculum Coordinator, Summer Camp Director, STEM teacher and Kid Yoga instructor. Currently, Gina has been operating her own business, Mrs. Gina LLC in response to the Covid 19 pandemic. Currently, she is a Pod Teacher and a Private Tutor for children ranging in age from 2 to 10 years of age. She specializes in 21st century skill based experiences which foster critical thinking, curiosity, creativity, communication skills, and collaboration. Gina firmly believes that children need and deserve unstructured time to foster these essential skills, an ability to take healthy risks to gain a sense of self, and as much time outside in nature as possible. Gina lives in Colorado with her husband Jeff, enjoys yoga and walking her dog Ally. She has 2 grown children, Marlena and Ethan.
---